till even.
This next bit is autobiographic. Like a few others, but even more so. About Japan. But first, indulge:
So, I was there (or 'here'), as an ALT, in the middle of nowhere. The kind of nowhere anyone with a little more brains and motivation
wants to be from
.
This 'nowhere' is like that flick, An Officer and a Gentlemen...except the officers were with the JSDF.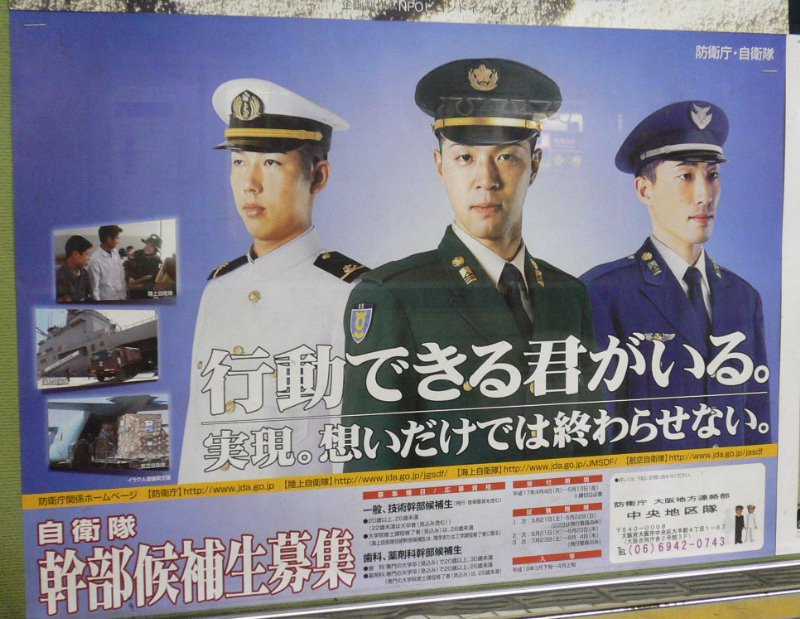 One guy drank so much, he passed out while waiting for the water in his bathtub to heat up. Lucky for him, his friends heard the metal around the water heater bucking at the contracting and expanding of the metal and came in to give the poor guy a hand.
No, these bathtubs were not on-demand. There were a lot like the Phin filters. You gotta wait, especially when it's below freezing and the water needs to be heated up first. Old-school hardware from the 1970's. That wait usually took an hour.
I should know since I lived in a place with the same set up. And to think, I was one of the lucky folks in town. Even without insulation.
As an assistant language teacher (hence the ALT acronym), I had a local supervisor nick-named
Colonel Saito
. And when it came time for us to take that three-hour drive to go to the 'big city' for a 'training' conference, he somehow got volunteered to do it. His English was good. And he liked to talk. A lot.
An amicable guy. Really. He'd spent six months in London in an intensive-English course where he'd actually kept his oath with fellow countrymen not to speak Japanese. AT ALL. Until they were done with the programme. For that, I am thankful. Sort of.
However, when we went to the big city and it was up to him to decide where we were to choose to have lunch, he always chose the same bland fuckin' place. He'd eaten there years ago when he was a kid, so the default was to head to the familiar on the rare occasion that he got away from his home-village. Which, aside from the six month stint in London and a few years in university, was virtually nil.
After maybe six months, hell, it could have been eight... after I'd been in country for a time, when I had my first chance to get back to a 'bigger city', I immediately went to a dodgy, hole-in-the-wall place next to the only import shop in town. The 'import shop' was about the size of a tightly packed closet. And they were selling fat jars of
tom-yum
paste, actual coffee beans...basically anything with flavor.
"How the hell had Colonel Saito missed this place?!" I thought.
He always seemed eager to get home and unwilling to try anything new.
Well, it was in that skanky, hole-in-the-wall place that served Southeast Asian anything (and tacos?) that I had my first experience with Vietnamese coffee.
And this evening was also another first experience. Waipod Phetsuphan.
My next goal in life is getting a Phin filter...Ding Ding Dong.
For further information, the following video has been provided for educational purposes:
Enjoy!